---
Working principle of Z-type bucket elevator
---
During operation, check the temperature rise of the bearing at the bottom of the head wheel and the reducer once per shift. If you feel hot after touching it for about 10 seconds, it indicates that the temperature rise is too high and the cause should be investigated. Take corresponding measures such as adding lubricating oil or cleaning bearings and reducers;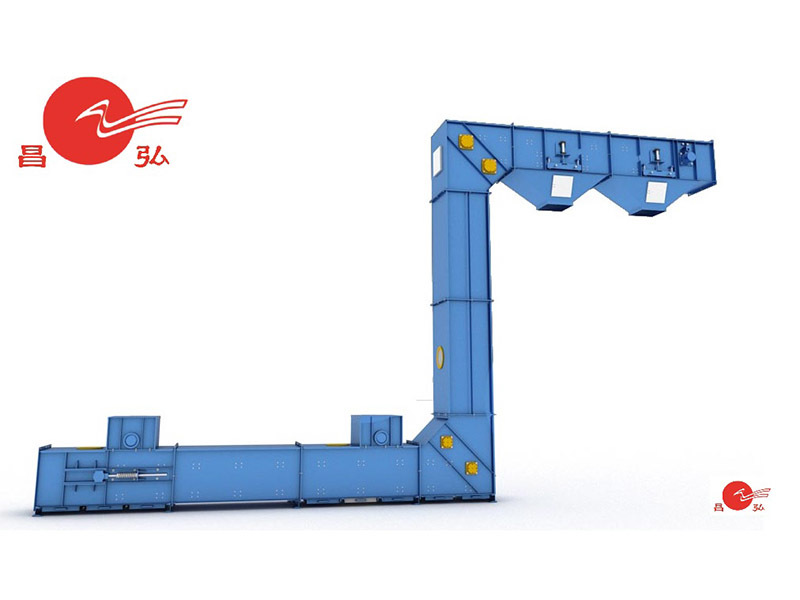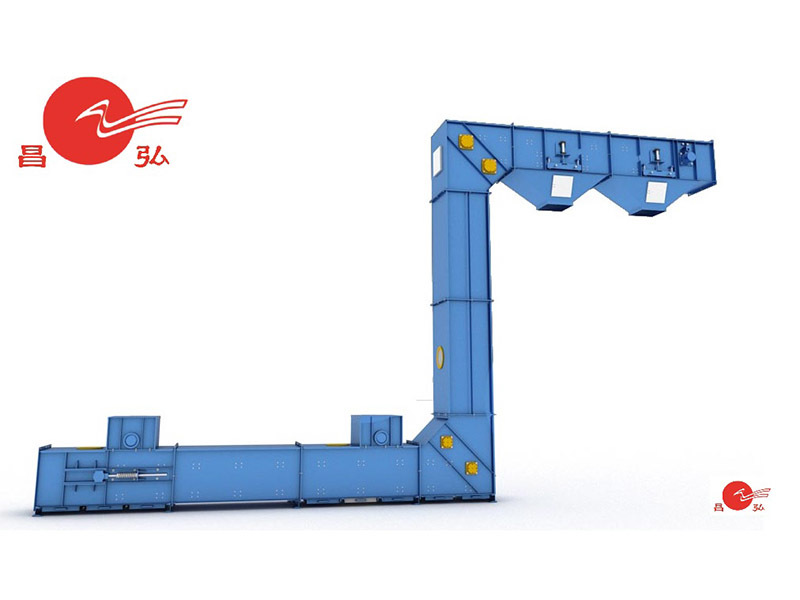 Working principle of Z-type bucket elevator
The hopper scoops up the materials from the storage below. As the conveyor belt or chain is lifted to the top, it turns down after bypassing the top wheel. The bucket elevator pours the materials into the receiving tank. The transmission belt is generally made of rubber belt, which is installed on the lower or upper transmission roller and the upper and lower reversing rollers. The chain-driven bucket elevator is generally equipped with two parallel transmission chains, with a pair of transmission sprockets on the upper or lower side. Above is a pair of reversing sprockets, bucket elevators are generally equipped with an organic shell to prevent dust from flying in the bucket elevator.
It is suitable for lifting from low to high, and the supplied materials are put into the hopper through the vibrating table and the machine automatically runs continuously and transports upwards.
Main components of Z-type bucket elevator
The bucket elevator consists of a shell, a traction part, a hopper, a driving wheel, a redirecting wheel, a tensioning device, a guiding device, a feeding port and a discharge port.
Z-type bucket elevator operation and maintenance regulations
1. During operation, check the temperature rise of the bearing at the bottom of the head wheel and the reducer once per shift. If you feel hot after touching it for about 10 seconds, it indicates that the temperature rise is too high and the cause should be investigated. Take corresponding measures such as adding lubricating oil or cleaning bearings and reducers;
2. Fill the bearing at the bottom of the head wheel with grease once a month.
3. During operation, pay attention to observe whether there is abnormal noise and whether the bucket belt is slipping. Whether the bearings and reducer are overheated.
4. Every 2 shifts of the newly installed bucket belt (the hoist is operated for more than 10 hours under load), adjust the adjusting screw on the base to tighten the belt. After the screw reaches the bottom end, the bucket belt should be cut to shorten its length and re-tensioned.
5. Clean up the accumulated materials in the base of the hoist once a week.
6. Every time the machine head cover is opened, the materials attached to the cover should be cleaned up. The head cover is cleaned at least once a month.
7. Before shutting down, stop feeding and run the car empty for 3-4 minutes, and empty without material.